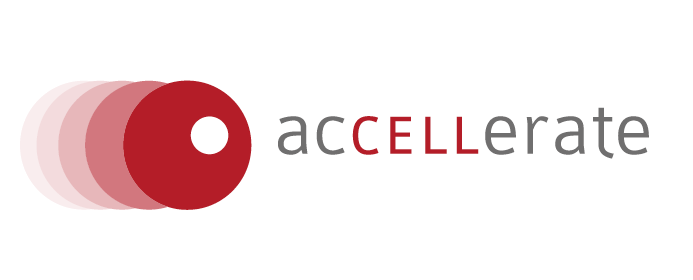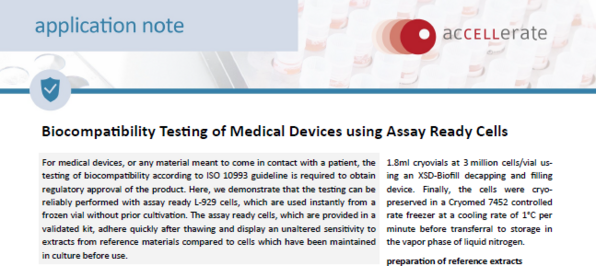 instaCELL biocompatibility assay kit
Medical Device Testing according to ISO 10993-5 in one box with the instaCELL Biocompatibility assay kit. The assay kit is based on the viability assessment by XTT according to ISO 10993.5 using Assay Ready L-929 Cells which can be utilized instantly after thawing without prior cultivation. The assay is qualified by three included reference materials recommended by the ISO guideline.
Kit content:
• Assay Ready L-929 Cells
• Recovery & Assay Buffer
• Certified Reference Materials
• XTT Viability Dye
• 96 well Assay Plates
Timesaving medical device testing using Assay Ready L-929 Cells
Thank you for your interest in the instaCELL® biocompatibility® assay kit. Read the full story and learn how the frozen aliquots of pre-qualified cells improve your daily lab-work.
Please enter your contact information to receive the application note.
Oops, an error occurred! Code: 20230401071614af2dcd27
If you want to learn more about our other products and receive a 20% discount on your first order than please register here.