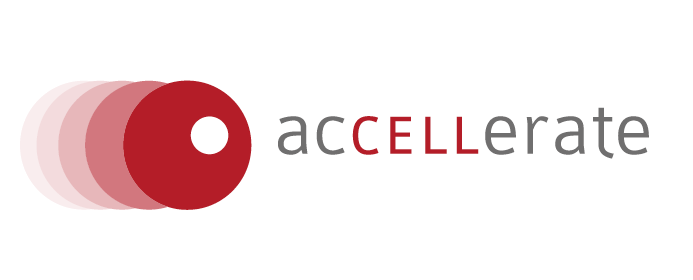 assay ready cells in drug discovery
For cell-based high-throughput screening large quantities of cells are required. If these are supplied from a continuous culture any shortcoming in cells will result in a costly delay of the campaign. The approach to timely separate the preparation of cells from the actual screening allows the completion of a campaign in one go. Ideally, a homogenous batch of Assay Ready Cells is used which has been tested beforehand to meet the assay specifications.
To address safety pharmacology and monitor off‑target effects a pre-defined set of cell lines is used; most of them in multiple projects. To have these cells available in assay ready format increases the flexibility to run counter-screens and helps to quicker qualify the lead compounds.
acCELLerate provides custom assay ready cell banks from recombinant or non-recombinant cell lines expressing targets of interest. Over the last 18 years and in hundreds of projects acCELLerate has built its expertise with various target classes like GPCRs, hormone receptors, ion channels, proteases, receptor kinase, and more.