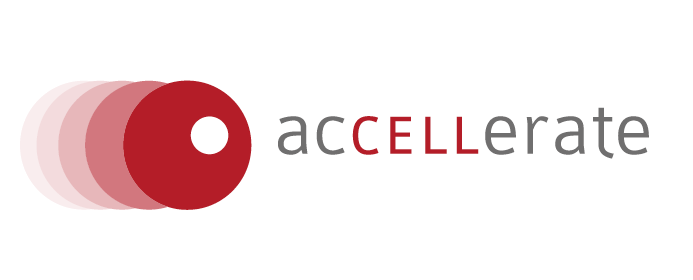 You are here: » acCELLerate Homepage
Setting a new standard for cell based assays is our aim: assays which are reliable and predictable but robust and convenient to use at the same time. Based on more than 15 years of experience in cell production and the preparation of assay ready cells, acCELLerate develops bioassay kits which includes cells that can be used instantly like a reagent.
Frozen Instant Cells are cryopreserved at a highly functional state and are ready-to-use without prior cultivation, passaging or even cell counting. With the use of assay ready Frozen Instant Cells, you will gain flexibility to schedule your experiments and increase the reproducibility and reliability of your bioassays - no matter if you are using cell based assays in high-throughput screening, toxicology assessment, clinical stage bioassays or post-marketing quality control.
November, 2018
acCELLerate is pleased to welcome Lukas Focke as our new product manager. With his master degree in pharmaceutical biotechnology he will be responsible for the validation and market launch of acCELLerate´s instaCELL bioassay kits.
September, 2018
acCELLerate is contributing to the upcoming seminar "Good Cell Culture Practice (GCCP) in Toxicology" presented by the Altertox Academy end of October in Vienna. Register now to secure your attendance.
September, 2018
The new instaCELL bioassay kit to test for drug induced phospholipidosis is now available at acCELLerate. The kit contains all required reagents including assay ready HepG2 cells qualified for instant use. Get your kit here
August, 2018
acCELLerate is one of the few biotechnolgy in Northern Germany, which is training biology lab technicians. We are happy to welcome Viktoria Patzelt as our new trainee in our team.
July, 2018
acCELLerate is very pleased to welcome Amelia Megía Guerrero into our team as sales manager. With her masters degree in pharmaceutical biotechnology and her language skills, Amelia will support our customers in Europe.
ELRIG Forum
"Target Identification and New Screening Applications"
March 7, 2019
Darmstadt (Germany)
BEBPA US Bioassay conference
March 13-15, 2019
San Pedro (USA)
8. Fresenius Kosmetika-Tagung
"Sicherheit, Qualität und Wirkung kosmetischer Produkte"
March 19-20, 2019
Mainz (Germany)