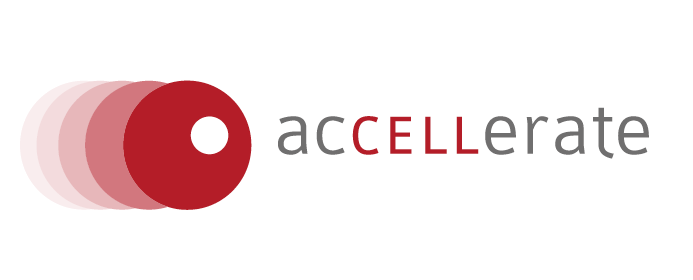 You are here: » acCELLerate Homepage
acCELLerate is a specialist for large-scale production and cryopreservation of highly functional Assay Ready Cells. The instant use of cells from a frozen stock became a widely accepted approach which is preferred to the use of continuously passaged cells. Today, Assay Ready Cells are used manifold for the screening of new drugs and functional ingredient, the animal free safety testing of chemicals, and for the potency testing of biotherapeutics in clinical development and manufacturing control. Assay Ready Cells increase the flexibility of any cell-based project and can significantly improve assay precision.
Based on 16 years of experience acCELLerate has developed freezing protocols and established well-controlled processes to prepare assay ready Frozen Instant Cells of high quality and robustness. Frozen Instant Cells can be used like a reagent without prior cultivation. acCELLerate provides Assay Ready Cells from multiple cell lines, validated instaCELL Bioassay Kits, as well as custom cell banks of Frozen Instant Cells with comprehensive documentation to meet specific requirements of the different fields of application.
December 2022
With a look at acCELLerate's very own Gingerbread House, we wish you a Merry Christmas and a Happy New Year.
November, 2022
We are happy to announce that Niklas Rieck is now part of our sales team after he started as a research assistant in 2020 at acCELLerate...
October, 2022
Good News for the sake of animals as well as for the patients who get better tested and animal free products more quickly.
The "FDA Modernization Act 2.0" about alternatives to animal testing passed the US Senate!...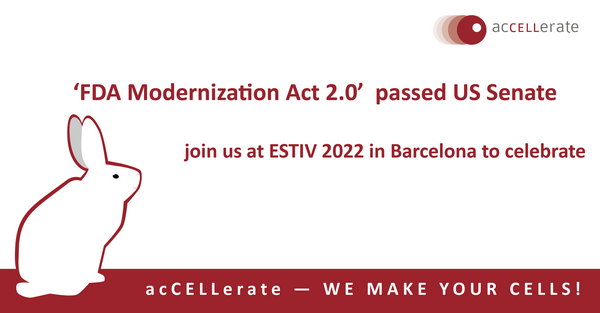 September, 2022
Don't miss the presentation by acCELLerate's managing director Oliver Wehmeier at the BEBPA in Rome on September 28 at 11:15 – 11:45am CEST.
Register for the virtual conference here
June, 2022
acCELLerate has a new online payment option which will make payments more flexible for you...