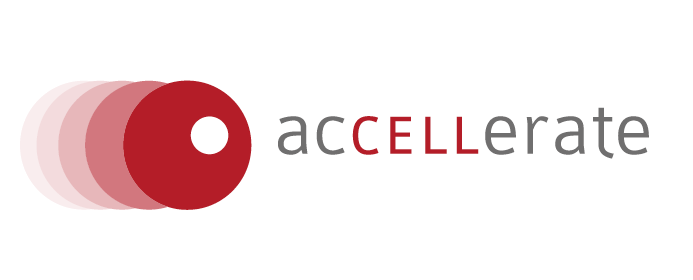 You are here: » acCELLerate Homepage
Setting a new standard for cell based assays is our aim: assays which are reliable and predictable but robust and convenient to use at the same time. Based on more than 15 years of experience in cell production and the preparation of assay ready cells, acCELLerate develops bioassay kits which includes cells that can be used instantly like a reagent.
Frozen Instant Cells are cryopreserved at a highly functional state and are ready-to-use without prior cultivation, passaging or even cell counting. With the use of assay ready Frozen Instant Cells, you will gain flexibility to schedule your experiments and increase the reproducibility and reliability of your bioassays - no matter if you are using cell based assays in high-throughput screening, toxicology assessment, clinical stage bioassays or post-marketing quality control.
January, 2018
acCELLerate is proud to be part of a new governmantally funded network to promote alternative methods for animal testing
get more information
December, 2017
acCELLerate´s product portfolio is now available via the life science market place Zageno
find your product here!
November, 2017
acCELLerate expands its portfolio by patch ready ion channel cell lines for the instant use in e´phys projects.
get yours here !