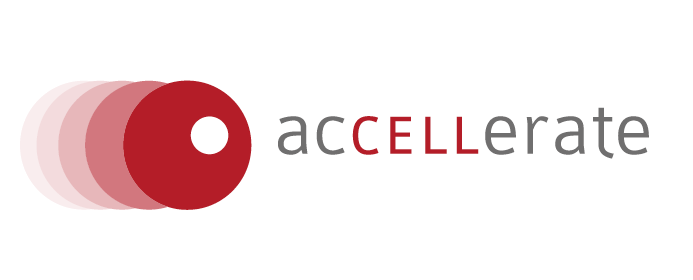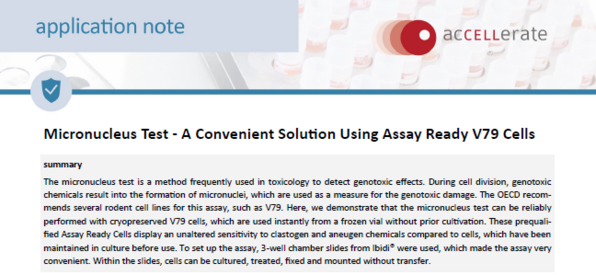 instaCELL micronucelus assay kit
A possible genotoxic effect should be discovered as early as possible in the development of a new drug to avoid unnecessary costs. The instaCELL® micronucleus assay kit, based on OECD guideline 487, is a simple and quick method to determine the genotoxic potential of a candidate substance. The formation of micronuclei during cell division, caused by double-strand breaks, crosslinking etc., is used as a measure for the genotoxic damage. The cells are treated with the test substance directly on a microscope slide (3-well chamber, Ibidi®) and can be mounted and stained in one step (Fluoroshield™, ImmunoBioScience corp.), which makes the preparation very easy and convenient.
Instant Micronucleus Assay
Thank you for your interest in the instaCELL® micronucleus assay kit. Read the full story and learn how the frozen aliquots of pre-qualified cells improve your daily lab-work.
Please enter your contact information to receive the application note.
Oops, an error occurred! Code: 2023040106405378d79884
If you want to learn more about our other products and receive a 20% discount on your first order than please register here.